PN-EN 60695-11-10 UL 94
Laboratory
IGNITABILITY TEST OF MATERIALS AND PRODUCTS WITH 50 W THERMAL POWER FLAME TEST METHODS ACCORDING PN-EN 60695-11-10, UL 94 AND PN-EN 45545-2
Principle of the method.
Small-scale laboratory test procedures intended to compare the burning behavior of different materials used in electrotechnical products when vertically or horizontally oriented test bar specimens are exposed to a small flame ignition source with nominal thermal power of 50 W. These test methods determine either the linear burning rate or the self-extinguishing properties of materials. A rectangular bar-shaped test specimen is supported horizontally or vertically by one end and the free end is exposed to a specified test flame. The burning behavior of the horizontally supported bar under specific test conditions is assessed by measuring the linear burning rate. The burning behavior of the vertically supported bar under specific test conditions is assessed by measuring the afterflame and afterglow times (observing whether the materials self-extinguish), the extent of burning and the dripping of flaming particles.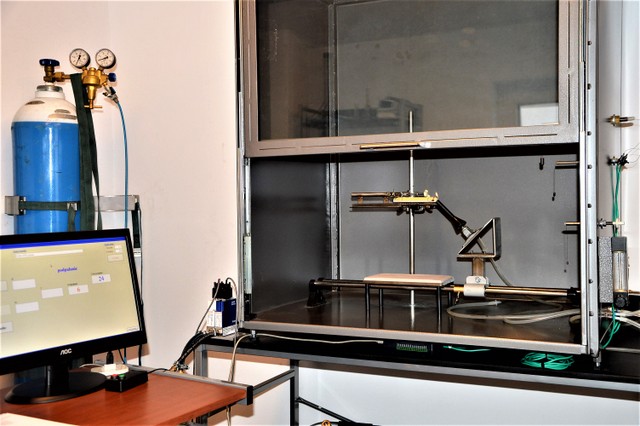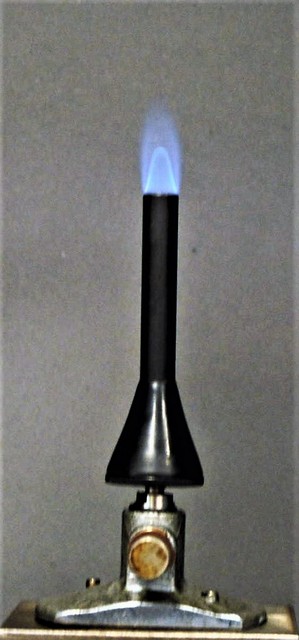 Stand for testing the assessment of ignitability of materials/products with 50 W flame test methods
The level of fire hazard to be determined shall be the classes: HB, HB40, HB75, V-0, V-1 I V-2. The listed classification is identical with the US classification UL 94: UL 94 HB, UL 94 HB40, UL 94 HB75, UL 94 V-0, V-1 I UL 94 V-2 because the test is carried out by identical methods.
Test specimens.
Bar test specimens shall measure 125± 5 mm long by 13,0± 0,5 mm wide, and shall be provided in at least the minimum and maximum thickness for which the flame classification is under consideration (see Figure 4). The preferred thickness values include 0,1mm, 0,2mm, 0,4mm, 0,75mm, 1,5mm, 3,0mm, 6,0mm. and/or 12,0mm.
The thickness of the sample should not exceed 13 mm. Testing for other thicknesses may be performed, provided that this is indicated in the report. The edges of the samples should be smooth and the radius of the edge must not exceed 1.3 mm.
A minimum of 6 bar test specimens for method A and 20 test specimens for method B shall be prepared.
Applying research methods:
civil engineering (electric products),

railways (according to R26 requirements of the norm PN-EN 45545-2).