FLAMMABILITY TESTS VERTICALLY SUPPORTED TEXTILE PRODUCTS AND FILM WITH A METHOD ACCORDING TO
IMO 2010 FTP CODE PART 7
Principle of the method.
This test consists of exposing samples, held in a vertical position, to a flame and determining the speed of propagation of the flame over the tested material.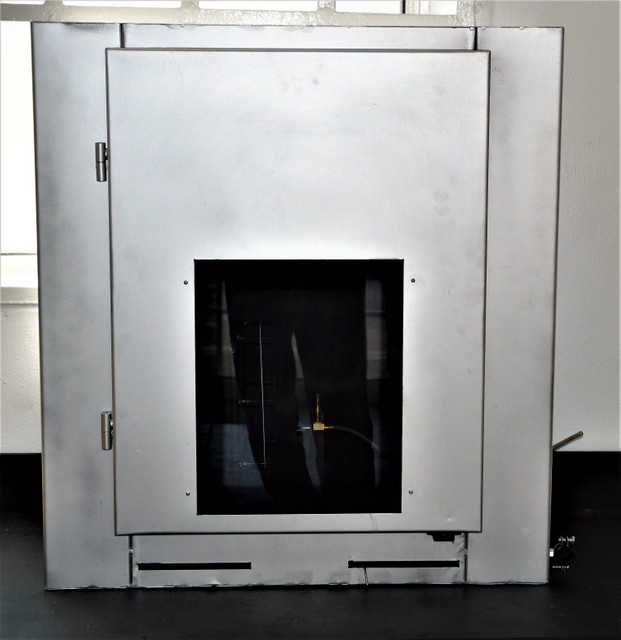 Stand for testing reaction to fire of vertically oriented specimens (textile fabrics and foils)
Tests may need to be conducted to either surface exposure or edge exposure, or both.
During the tests, the following parameters shall be determined:
duration of flame application;

ignition of cotton wool from drops;

occurrence of surface flash and its propagation length;
Test specimen. The specimens shall be as representative as possible of the material provided and shall exclude selvages. At least 10 specimens shall be cut, each measuring 220 mm x 170 mm, five in the direction of the warp, five in the direction of the weft. Where the fabric has differing surfaces on the two sides enough samples shall be cut for both surfaces to be tested.
Performance criteria for curtains and drapes. Products which show any of the following characteristics:
an after-flame time greater than 5 s for any specimens tested;

burn through to any edge of any specimens tested

ignition of cotton wool below the specimen in any specimens tested;

an average char length in excess of 150 mm observed in any specimens tested;

the occurrence of a surface flash propagating more than 100 mm from the point of ignition with or without charring of the base fabric;
Obtained by the fire test, shall be considered unsuitable for use as curtains, draperies, or free-hanging fabric product for use in rooms containing furniture and furnishings of restricted fire risk.
Applying research methods: shipbuilding (requirements according to

IMO 2010 FTP Code Part 7

).