REACTION TO FIRE TESTS FOR BUILDING MATERIALS/PRODUCTS BY A METHOD OF "BRANDSCHACHT" ACCORDING TO DIN 4102-15, DIN 4102-16 AND DIN 4102-1

Principle of the test method.
Four specimens are assembled to form a shaft-formed test piece, placed in a Brandschacht (lit. "fire shaftˮ) apparatus as in DIN 4102-15 and then exposed to flame of a gas burner with the power of 20.84kW.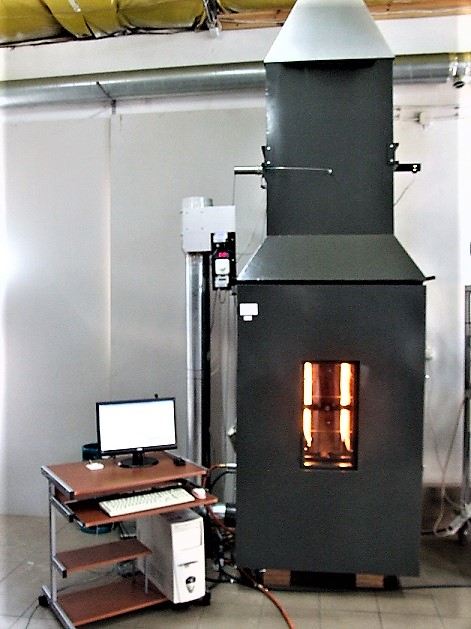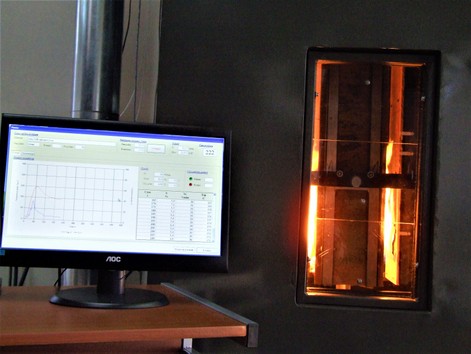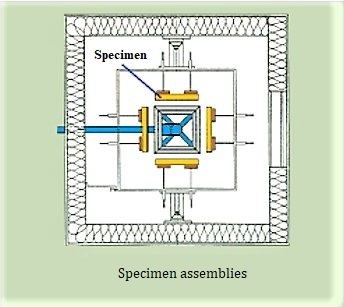 Stand for testing reaction to fire of materials/products by a method of "Brandschacht" (fire shaft)
Experimental results are reported in terms of:
time for achieving the maximum flame height

time for achieving the ignition sample backside

average value of the residual range

maximum flue gas temperature

time for achieving the maximum flue gas temperature

duration of burning after end of test

maximum light attenuation

integrated smoke obscuration
Measured parameters are a base to quantitative determining class of reaction to fire B1 based on requirements of the norm DIN 4102-1.
Test specimen.
The specimens shall be representative of the material used in practice. Of one set to do of test material 4 samples are needed about dimensions of 190x1000mm and of the thickness applied in practice. In the case of materials about the thickness greater than 80mm one should reduce the thickness of samples up to 80±5mm.
For materials which are produced in various thicknesses or apparent densities (or masses per unit area), it is normally sufficient to test specimens having the minimum and maximum thicknesses, or minimum and maximum apparent densities (or masses per unit area).
For building materials which exhibit different characteristics along or across the direction of manufacture (e.g. coated fabrics, textiles), one single test shall be carried out along and another test across this direction.
For materials which are to be used in combination with other materials, this influence shall be taken into consideration when preparing specimens.
One should perform tests for three specimen assembles.
Therefore the number of samples of needed examinations to do fluctuates from 13÷33.
Applying research methods - civil engineering (requirements according to DIN 4102 part 1 for class B1).